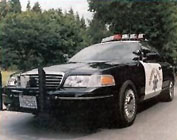 San Francisco DUI Laws and Lawyers is a legal reference for those persons arrested for drunk driving (driving under the influence of alcohol or drugs, or DUI) in San Francisco, Oakland, San Mateo County, Marin County, Napa County, Sonoma County, Alameda County, Solano County or Contra Costa County. It provides all you need to know concerning such issues as DUI laws and procedures, DUI penalties, finding a DUI lawyer or DUI defense attorney, breathalyzers and field sobriety tests, criminal courts, DMV license suspensions and more - including answers to questions such as:
"What should I do if I'm stopped for drunk driving?"
Nationally-known California DUI attorney Lawrence Taylor, author of the legal textbook Drunk Driving Defense (8th edition), offers 6 tips:
Politely decline to answer questions without an attorney.
Decline to take any field sobriety tests (not required by law and rarely helps you).
Unless you are under 21, decline to take any handheld breath test not required by law.
Agree to take a required "evidentiary" breath test (blood if confident you are under .08%).
Contact the DMV within 10 calendar days to demand a license suspension hearing.
Find an experienced and reputable San Francisco DUI lawyer.
Need a DUI Lawyer?
An investigative expose of DUI attorneys in California published in the May 2009 issue of California Lawyer magazine, the trade publication for California attorneys.
A DUI Arrest is Not a Conviction
One of the top DUI attorneys in the country, William C. Head of Atlanta, gives an excellent explanation of the myths and realities of defending against drinking and driving charges in today's criminal justice system.
The Great .08 Debate
Excellent discussion of the .08% blood-alcohol controversy, from noted New York attorney Ed Fiandach.
DUI Blog
Commentary on the defects, fallacies and Constitutional damage of the "war on drunk driving".
California DUI Attorneys Resource Center
California-oriented legal megasite for DUI lawyers and laymen, containing information and over 600 links.
California DUI
If your California DUI arrest was not in San Francisco, Oakland, Marin County, San Mateo County, Napa County, Sonoma County, Alameda County or Contra Costa County, you may wish to visit our statewide site.