Finding a Good DUI Lawyer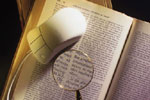 It can be very exhausting finding and retaining a good DUI attorney in San Francisco. There are many lawyers who are unethical, inexperienced, and/or unskilled. By asking the following key points, the search for a good lawyer may be a little less challenging:
The highest rating possible for competence and ethics is A-V for the Martindale-Hubbell International Directory of Attorneys. What evaluation did this lawyer receive?
Does the lawyer have an education from a good law school? Is he/she Board-certified and a member of the National College for DUI Defense?
Does the lawyer have the knowledge, ability, and access to use blood/breath analysis and technical expert witnesses in police procedures? Will he/she have blood samples reanalyzed by a lab?
Is there any record of accusations made against the attorney with the State Bar?
Predicting results of a DUI case is impossible. Does this attorney make vows of a particular outcome to the case? No respectable attorney could or would do this.
Has there been a written contract prepared in detail to list all charges? Is the fee all-inclusive or is it only a preliminary retainer fee? Are "extras" such as expert testimony, blood reanalysis, trial, DMV license hearing, or subpoena costs included in the contract?
DUI specialization by the "American Bar Association Journal" explains the growing challenges and specialization in DUI defense, which is a very specific and increasingly complex area. Does the lawyer cover DUI cases exclusively? If not, how much of his/her cases are DUI related? A lawyer handling DUI cases as well as other criminal cases would be much like a family doctor practicing cancer research, brain surgery, and AIDs research all at once.
The following two Board-certified San Francisco Bay Area attorneys appear to be highly qualified in the field of drunk driving defense:
Law Offices of Paul Burglin: San Francisco Bay Area
Offices in San Francisco and San Rafael. Mr. Burglin has over 30 years experience and is the co-author of "California Drunk Driving Law. He currently serves on the Board of Regents of the National College for DUI Defense, and is one of only five attorneys in California Board-certified as a DUI defense specialist. Serving clients in San Francisco, Marin, Sonoma, Napa and Contra Costa.
Law Offices of James Farragher Campbell: San Francisco Bay Area
Office in San Francisco. Mr. Campbell has 32 years of DUI defense experience and is Board-certified. He is a founding member and former Regent and Dean of the National College for DUI defense, and a past President of the American Board of Criminal Lawyers. Serving clients in the greater San Francisco Bay Area.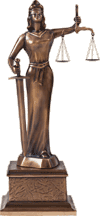 San Francisco DUI Lawyers. For listings of other DUI attorneys who represent clients in DUI cases in San Francisco, Oakland and the San Francisco Bay Area, as well as in California and other states, the following resources can be helpful:
California DUI: Drunk Driving Law Guide
Our main website, including recommendations of DUI defense lawyers statewide.
National College for DUI Defense Attorneys
National association of lawyers specializing in defending clients accused of drunk driving.
San Francisco DUI Lawyers
List of resources concerning DUI arrests in San Francisco, including DUI lawyers.